(Click images to view larger.)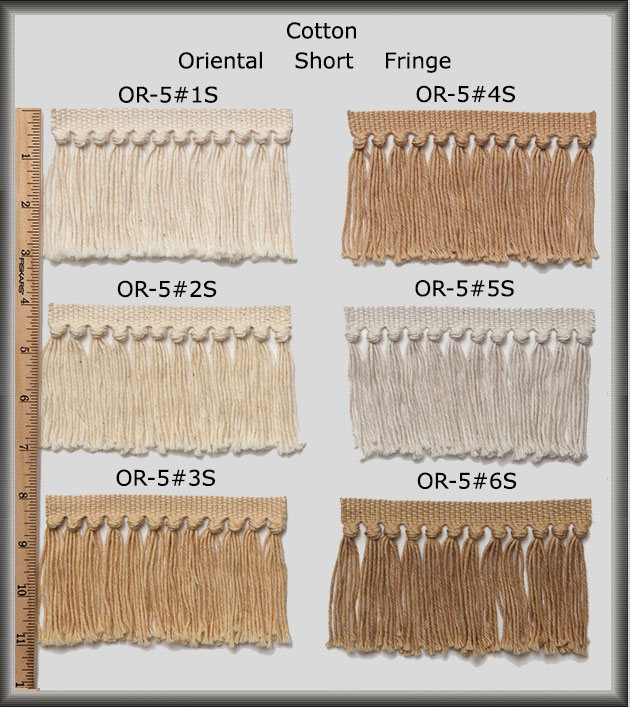 Above you will see our newly released short oriental fringes. The fringes are available in six colors and overall length is approximately 3 inches available in 36 yard rolls.
The Fringe Factory- manufacturers of Oriental and Domestic fringe- is responding to the inquiries from our customers. Many of you took the time to submit small samples for our analysis. The two outstanding features of all the samples were the shortened length to approximately three inches and the knots were much closer to the header (band). With the overall shortened length and knots closer to the header, our machine shop addressed the new dimensions. Three months later the new fringe was being manufactured. Samples were sent to our customers that had submitted samples to us for analysis. All were met with ethusiasm and one customer commented "superior quality."

The new fringe (OR5-1S) is available in standard width band approximately 1/2 inch and also narrow width band approximately 1/4 inch.
If you have any questions, feel free to call Paul, Michael or Mary at our free tel.# 800-759-3746.
Colors may vary slightly depending on your computer monitor.